See Latest Stuff
Web Hosting Philippines - Goweb Hosting Solutions - www.gowebhosting.ph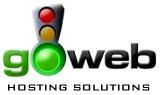 Goweb Hosting Solutions
www.gowebhosting.ph / www.gowebph.com
Goweb makes innovation possible with a low-cost, worry-free webhosting service. For as low as PHP110 a month, enjoy all the benefit of a regular webhosting service without needing to spend a lot of money
Go Web Hosting Solutions values your business and as such is proud to offer its latest webhosting package that not only fits your budget but will sure bring more bang to your buck.
Our hosting plans boast of the following value-added services:
• FREE Set-up Fee
• 24/7 Access to your Web Account
• 99.9% Uptime Guarantee
• 24/7 Network monitoring
• Log Files Access
• Free Technical Support
(02) 414-8619 - Claire Nucom / Lanie Pangan
support@gowebph.com


Latest Stuff
GoWeb Hosting Solutions
GoWeb Hosting Solutions makes innovation possible with a low-cost, worry-free webhosting service. Fo
...
Price: P2,000
Posted in Computers-and-Internet, 2009-Sep-22
Back to Top